Skip to Content
Professional Land Clearing in Orlando, Central FL
Orlando's Land Clearing Service Experts
Property owners in Orlando may be required to clean up after storm damage, demolition, property renovations, or diseased tree loss. To prep land for new construction, our team can work directly with your contractor during the site preparation phase to ensure a successful outcome for your project. Land clearing is the removal of all vegetation within a particular lot of land. Professional land clearing is a labor-intensive service that clears your property of various debris in an eco-friendly manner with minimal impact, including: Trees, Stumps, Shrubs and bushes, Leftover organic debris
You can count on A Budget Tree Service, Inc to take care of all your needs when it comes to land clearing in Orland, Central FL, and the surrounding areas. Whether you're dealing with scattered debris from storm damage or prepping land for a new construction site, we're fully equipped to find a solution quickly and affordably. We've been serving the local community for more than 35 years and have maintained an exceptional reputation by always going above and beyond on every job we complete.
In addition to professional land clearing, we offer a variety of services, including tree removal, tree trimming, stump grinding, and more. Our arborists use only the finest, state-of-the-art equipment to uphold our commitment to providing the highest level of customer satisfaction. Call us today for more info!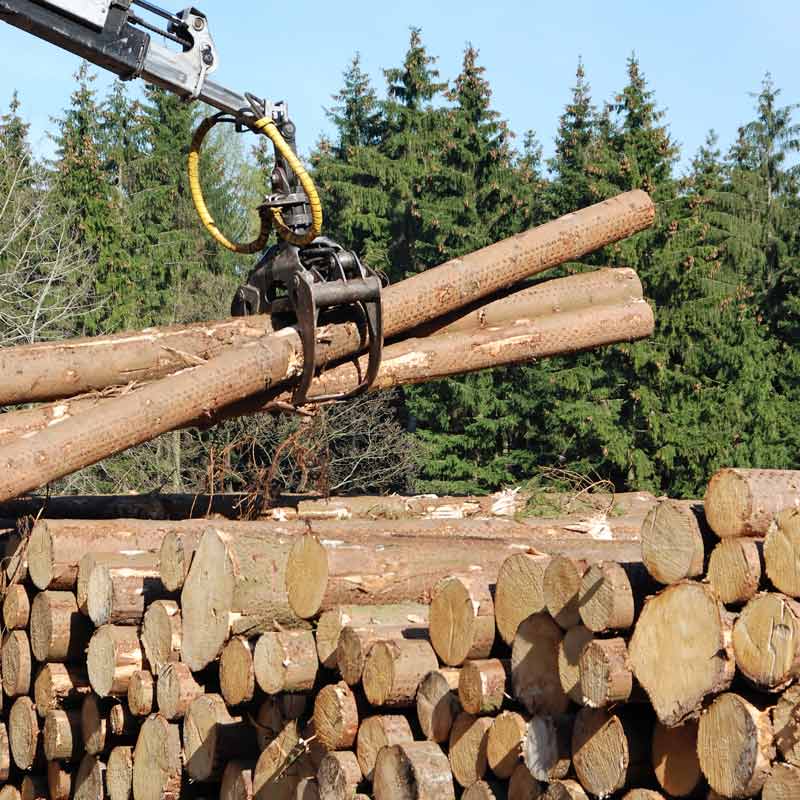 When Would I Need Land Clearing Services?
There are a few situations in which you may need professional land clearing services. Property owners who have recently purchased land to build a new home or office will need to prep the site for new construction to have a clean, fresh start. Property owners who are dealing with a substantial amount of organic debris, including trees and shrubs from storm damage, could also benefit from professional land clearing services.
Because land clearing is such a big and labor-intensive process, it's important to have a reliable team of experts on your side who use modern, high-quality equipment. You can rely on our skilled team to clear out what you don't want and leave key parts of your landscape untouched. You might need land clearing services if:
Vegetation is obstructing future construction and development on your property
You're planning a landscape design project for your property
Your property has suffered storm damage
You want to avoid regrowth
And more!
Comprehensive Land Clearing Services
Land cleaning services should never be done by yourself. Even if you have a small lot of land, it requires heavy machinery and time to complete the job safely and successfully.
The equipment needed to clear land ranges from small hand tools to large bulldozers. If you try to get these things yourself, you'll find it isn't more affordable at the end of the day. You can save yourself all the hassle by letting the professional team at A Budget Tree Service perform land clearing services for you.
What Are the Benefits of Land Clearing?
Land clearing can have several benefits for the property owners and the land itself. Our team of experienced professionals will customize a plan based on your individual needs. Some of the greatest benefits of land clearing include:
Allows for new construction and development
Pest protection and disease control
Additional space for new plants
Avoid regrowth
Protect property and residents
Improved landscape appearance
An eco-friendly process that causes minimal impact
Why Choose A Budget Tree Service?
For professional land clearing services, you can count on the team of experts at A Budget Tree Service. For more than 35 years, we've been making the neighborhoods of Central Florida beautiful, one tree at a time. When you need thorough land clearing, you want an experienced, knowledgeable team to take on the job. All our certified arborists are fully licensed and insured and committed to continued skills and safety training in the field.
If you need your land cleared or any of our other comprehensive tree services in Orlando and the surrounding areas of Central Florida, please contact us today to schedule an appointment. We can provide you with a free estimate for our service once we inspect your property and determine your needs.
Making Neighborhoods Beautiful One Tree at a Time