Skip to Content
Quality Firewood in Orlando, FL
A Budget Tree Service is Your Source for Firewood
Orlando may get lots of sunshine, but that doesn't mean it's not also chilly from time to time. When colder temperatures arrive, it's nice to get the fireplace going and hear the cozy crackling of a fire as it warms your home. A Budget Tree Service can provide quality firewood in Orlando, FL for those cold winter nights. We offer a variety of firewood options for you to burn in your fireplace, wood stove, or outdoor fire pit. Please reach out to us today for more information about our firewood options.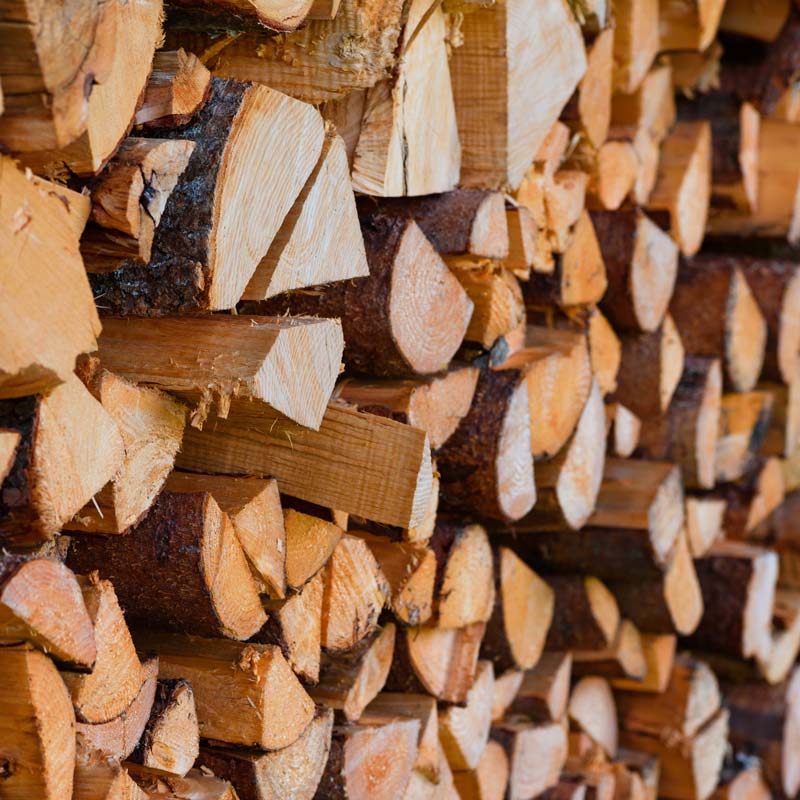 Quality Firewood for Multiple Uses
When you're out shopping for firewood, you may see trucks loaded with options advertising their products. However, most of these trucks provide subpar firewood options that won't produce the fire you desire. These trucks usually contain a random assortment of wood, which means you won't be able to get the type of wood you need for your specific purposes. For example, some wood types are better for heating a home, while others are better for cooking. We ensure you get the quality firewood of your choice to ensure it can create the fire you want.
Types of Firewood We Offer
At A Budget Tree Service, we stock a variety of firewood year-round for use in fireplaces, restaurants, and bonfires. We serve the entire Central Florida area, including Orlando. You can pick up firewood at our location in Winter Springs. Our team can help you determine which type of wood will work best for your needs, whether you're heating your home or cooking a delicious dinner over an open pit. We offer the following firewood options:
Seasoned Oak: Seasoned oak firewood is a good option for use in fireplaces and wood-burning furnaces because it is dense and burns hot. This will produce the warmest heat for your home.
Pine: Pine firewood is less dense than oak, meaning it catches quicker but burns faster. This makes it a good choice for use as kindling and in outdoor fire pits. It also smells great!
Benefits of Seasoned Wood
Seasoned firewood is wood that is cut and left to dry for several months to remove as much moisture content as possible. Freshly cut wood usually contains up to 50% moisture, which keeps it from burning well. It's best to ensure your firewood is seasoned before throwing it on the fire. Seasoned wood is the best option because it:
Burns Hotter: Because seasoned wood is dryer, it burns hotter, which helps to heat your home more effectively.
Burns Cleaner: Seasoned wood burns cleaner, making it a more sustainable and environmentally friendly heat source.
Less Residue: Because seasoned wood burns hotter and cleaner, it produces less creosote, which drastically reduces buildup in your fireplace or woodstove.
Fewer Insects: Seasoned wood is insect-free because it has time to dry out, which means you won't bring bugs inside your home.
Why Choose Us for Quality Firewood in Orlando, FL
You should choose to get firewood from our location because we only provide the highest quality options. When you get firewood from us, you can be sure you will have your choice of the best wood and that it will produce the fire you need. We have a stock of firewood available year-round for use outside or inside your home.
Other Tree Services We Offer
At A Budget Tree Service, we offer numerous tree services to keep your yard well-maintained and safe. We have years of experience in the business and a fully trained staff to effectively remove or care for the trees on your property. Tree services should be left to the professionals as these tasks can be dangerous and may cause injury if you don't have proper training. Our additional tree services include:
Contact Us Today
If you are interested in picking up some of our firewood or need to schedule tree services at your property, please reach out to our team today. We are happy to provide the wood and services you need at your home, ensuring we complete every job safely. Contact us today!
Making Neighborhoods Beautiful One Tree at a Time